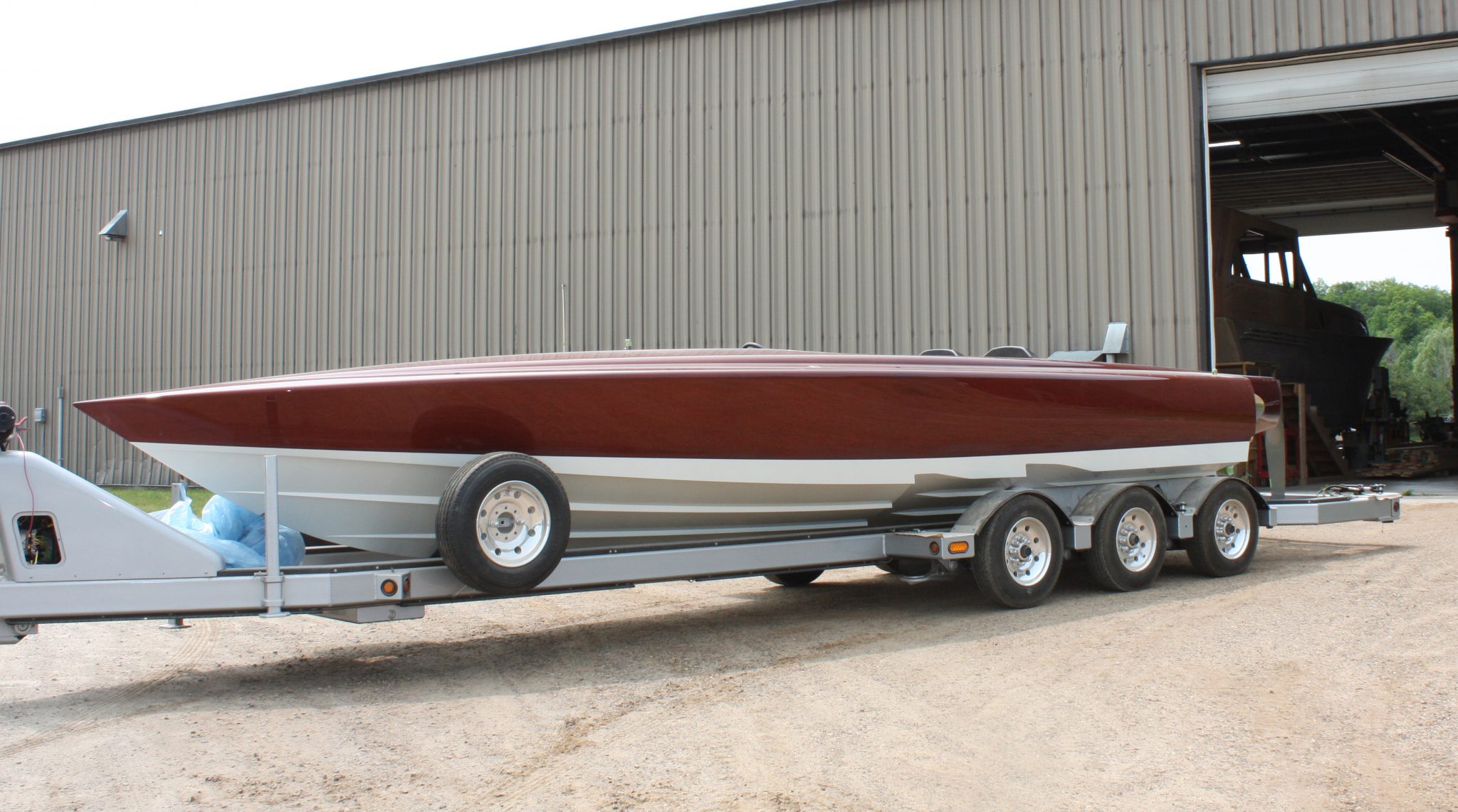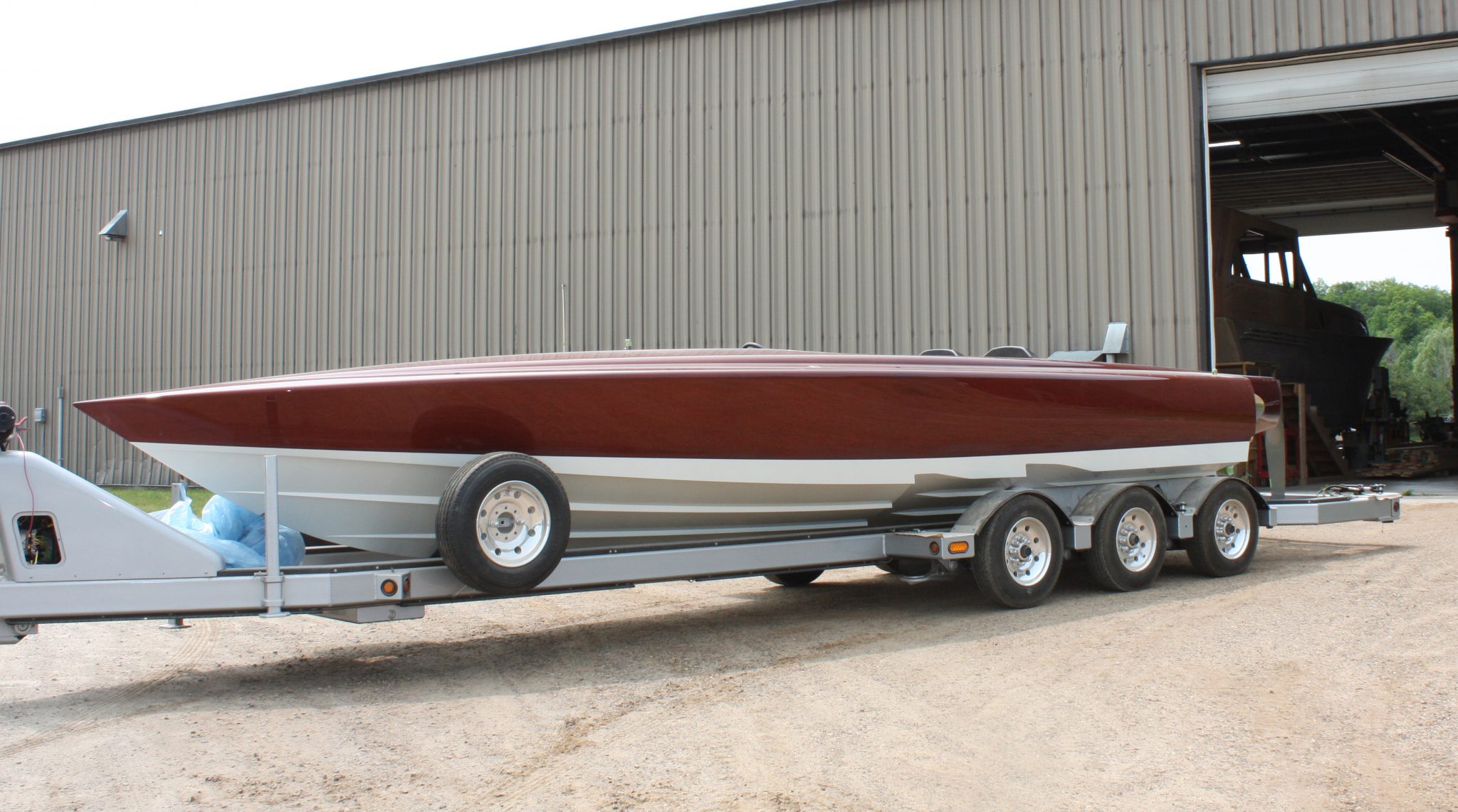 The Next Generation
---
Victoria Z combines the iconic profile and platform of Michael Peters' legendary Alpha Z (built by Van Dam in 1998), with subtle modifications to suit the client's individual requirements.
Michael Peters has incorporated into the design the most recent iteration of his patent-pending stepped "V" ventilated tunnel running surface. This design represents decades of experimentation and development, which serve to mitigate some of the less appealing handling characteristics of the conventional stepped bottom, while retaining its advantages.
Power sufficient to provide sprightly acceleration, brisk cruising and exhilarating top speeds is conducted through twin ZF transmissions, with trolling valves hooked to
modified Arneson #6 surface drives by laterally offset internal chain boxes, co-developed by Van Dam and Arneson. Trim is controlled with an exclusive Van Dam designed/fabricated system.
Fit and finish will echo the original, a standard that applies to all of Van Dam's new construction.
Victoria Z will travel and reside on an air ride trailer based on a hydraulically controlled Hostar Gold Star 3400 T with extensive modifications done at Van Dam Custom Boats.