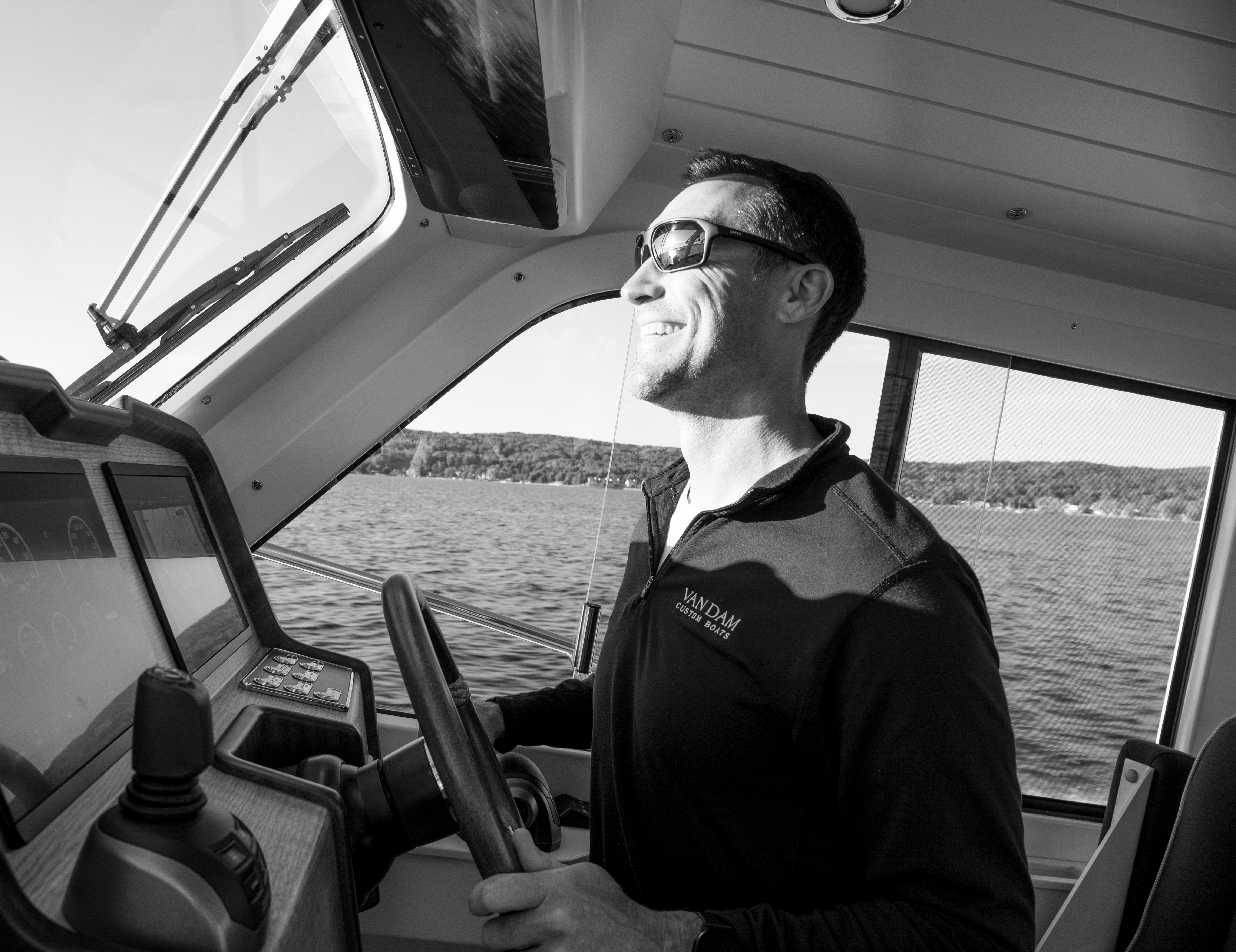 Jeremy
Worldwide Sales Manager
Jeremy hails from Indian River, Michigan though born in San Jose, California. He brings his expertise in the marine industry to Van Dam Custom Boats and is an integral part of our sales team. Jeremy graduated from Hope College with a degree in Psychology. He enjoyed time on the ice as a member of their hockey team, and also coached for the school as part of his alumni experience there. He and his wife and two daughters moved to northern Michigan from Holland to join the Van Dam family and became immediately engaged in the community.
When asked what he likes about being a part of Van Dam, he says, "I love introducing people to our level of detail, craftsmanship and culture here at Van Dam. We're different than every boat company out there and it's exciting to be a part of. We are the best kept secret in the boating world."
In his free time Jeremy enjoys mountain biking, hockey, skiing and of course spending time with his girls outside in the many beautiful locations in our area.
Started at Van Dam: 2017
Born in: San Jose, California
Graduated: Hope College
Favorite Projects to work on: Expanding the reach of Van Dam Custom Boats
Favorite Fundamental: #27- Assume Positive Intent
Best thing about working at Van Dam: Being part of the team that builds the World's Finest Wooden Boats.
Interested In
Joining The Team?
We are seeking like-minded individuals willing to help us raise the bar of excellence. We seek out win/win situations in all we do – personally and professionally.