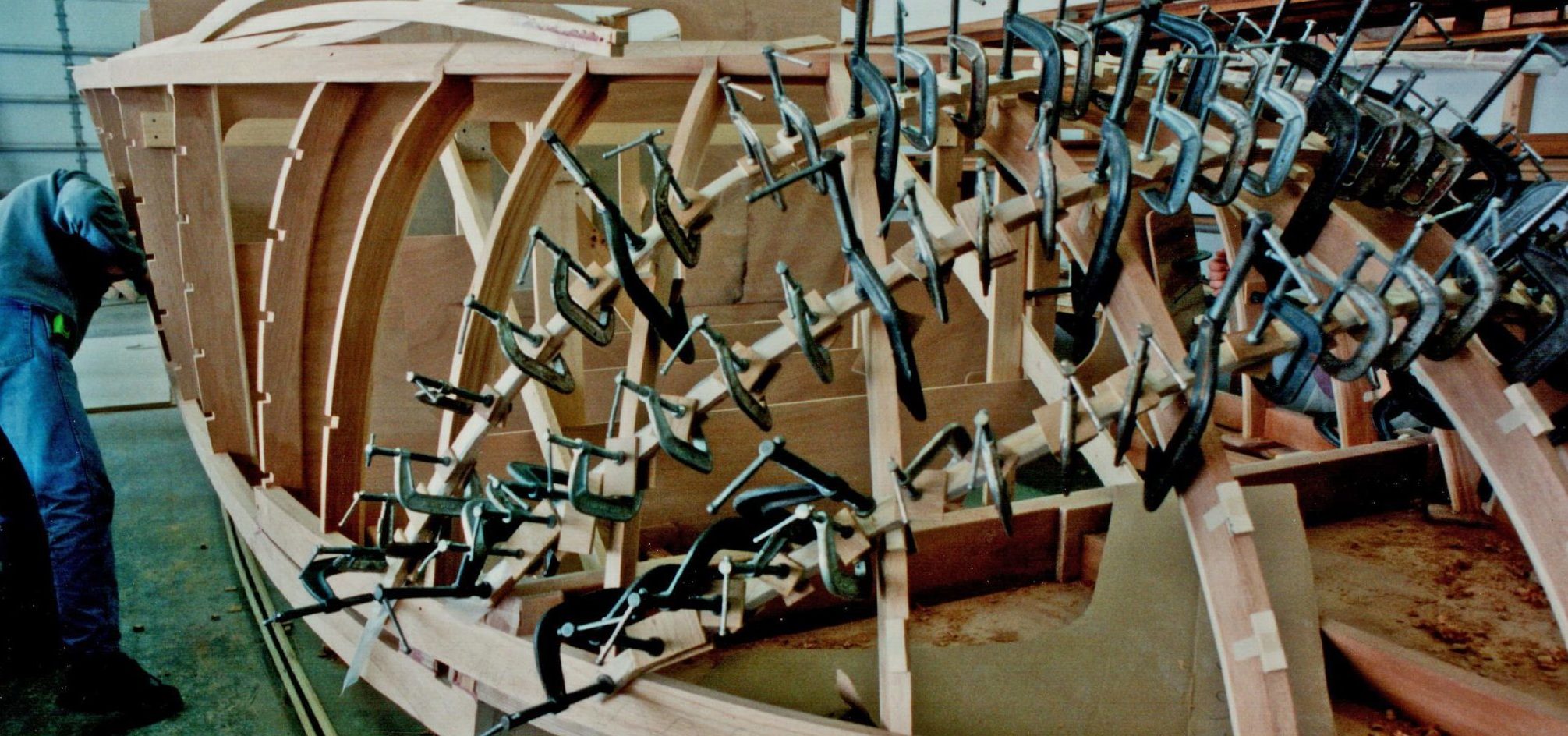 Classic Commuter Day Boat
---
Geronimo was designed by Van Dam Custom Boats as a day boat, for picnic outings and evening cocktail cruises for up to ten people. Her beautiful rounded stern is reminiscent of some of the great wooden commuters of the 20's and 30's. Geronimo is a good example of how Van Dam doesn't do it like they used to, they do it better. Her modern wood construction techniques coupled with Van Dam's legendary attention to detail assures a long lived boat that is eye candy to the max.
Two 300 hp Turbo Diesels quietly sip fuel at a comfortable cruise of 20 knots; yet if coaxed, will push this custom wooden boat to an excess of 35 knots.
A bow thruster makes tight docking a snap. Propeller tunnels and a sturdy keel provide grounding protection and a draft of 24 inches.
A bow cockpit lets the kids get away from the adults (or vice versa), and access is safely provided through the boat's interior rather than on deck. A few turns of a crank in the bow cockpit is all it takes to neatly deploy or stow the retracting anchor roller. A windlass then handles the launch and retrieval of a 22 lb plow anchor and line. A simple to deploy and retrieve sun top lets the crew enjoy the sun however they choose. It is truly vintage Van Dam.